EE is the biggest mobile coverage provider in the UK and has been named the UK's No.1 network for the 8th year running. As a partner of EE, we give you access to bespoke and exclusive deals on single and shared user packages. EE also offer SIM-only and mobile broadband.
No matter where you are in the world, EE has your business covered. EU roaming is standard on all business plans, and you can add a traveller bundle whenever you need to.
EE are currently spending £1.5 million a day to keep improving their network's speed, reliability and call quality. They were the first to introduce 4G to the UK, double speed 4GEE, 4G+ and now 5G making sure that they provide 4G in more places than any other UK Network.

Why you should choose EE for your small business?
As an EE small business customer, you will receive their fastest speeds on all business plans, to get more done on the go with their 4G coverage in more places than other UK networks.
WiFi calling ensures you stay connected, you can make and receive calls and texts over WiFi when out of 4G signal range.
Manage your billing with spend caps and stay in charge ow your bill, making sure that you don't go over your monthly allowance.
+ You will get amazing support from Orbex Solutions, so with EE and Orbex Solutions You will be 100% ready to do Your business.
8 years in a row EE business is proudly UK's best network. We know that many of you are working more flexibly and need a reliable mobile network to support you with video meetings, document sharing and instant chat on the go. So choose the one that's best for your business collaboration.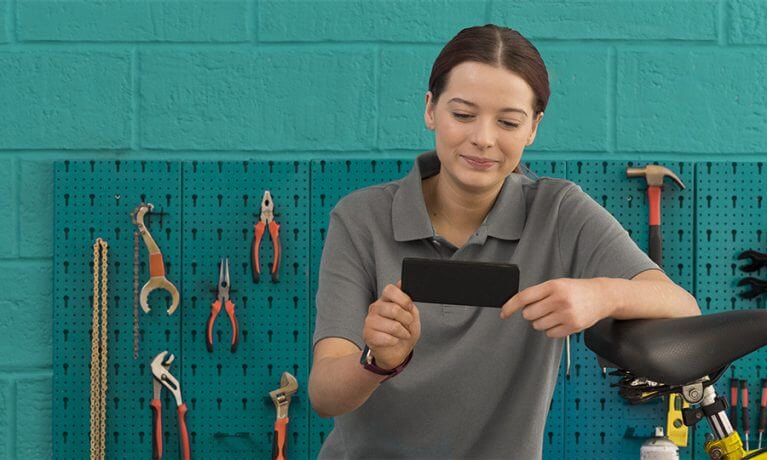 Which areas does EE for business cover?
EE covers an impressive 75% of the UK's landmass with their superfast 4G network, and 99% of the population too. EE were the first to deliver 4G with its faster downloads and browsing capabilities. Currently, EE has the best 4G network and have placed a lot of focus on improving website, apps, phone and instore customer service.
EE aims to have covered 95% of the UK's landmass by 2020. In 2016, EE sent engineers to the remote islands of Scilly and Shetland, located at opposite ends of the UK, and set up 4G coverage for phone users there. This increased coverage should mean that you will, in future, be able to get a mobile signal virtually anywhere in the UK. EE is committed to coverage for everyone, which is great news for business and consumer communication alike.
EE Business Deals can be tailored to suit your needs. Therefore please contact us to see if we can beat your existing business EE plan and any competitor offers. We believe we offer the very best EE UK Business deals.
Rather than having to stick to regular EE plans, we can offer bespoke business EE Deals and business EE discounts that have been tailored just for you.
We also provide our business EE mobile customers with discounts on our Telecom Systems and Virtual office services, such as Office 365, Dropbox, HelloSign.
For this reason, many customers choose to grow their business with us in multiple areas.


What are the advantages of using EE Business Mobile?
Roaming and international
If your business requires international travel within the European Union, EE's business mobile plans will allow you to use your phone in the EU for no extra cost. So you never have to choose between incurring charges and making important business calls. If you need to call from the UK to the EU regularly, you can easily add bolt ons to give you 100 minutes a month from as little as £5 ex VAT. 
5G coverage
EE is one of the leading providers in spearheading the new 5G spectrum. An EE business mobile plan offers the fastest and most reliable 5G connection on the market. EE is the network that historically pushes new technologies, being the earliest adopter of 4G. Coverage is also the best in the UK as per how much of the population is covered. So if your business requires you to go into the more rural areas, you are more likely to have a mobile signal connection. 
Savings
Being on the right plan is vital. Not only will we be helping your business to cut communication cost, we will be on side to make sure you are getting great value for money.
Superfast 4G
All of our UK data packages are setup to work with the superfast 4G network providing speeds of up to 60mb/s


Start using EE network today.
Make stunning savings with the UK's best network.