Hybrid work is likely a term that you have heard recently, and you may be wondering: "What does the term hybrid work mean?" The truth is that this new term has popped up, and refers to a way of work that offers a blend of in-office, on-the-go, and remote work. Depending on your organization's approach to the topic, the time spent in each place may vary, but the goal is to allow employees the freedom to work from where they are most productive. There are many hybrid work benefits, and also there are many hybrid work types, keep reading to learn more.
1. Flexible choice hybrid
This option offers flexibility for the employee to choose where they work from, depending on where they produce their best work. This is great because it can give employees options to decide what's best for them. A flexible choice hybrid can pose challenges if employees do not have the right tools to do their jobs effectively from home. Having the right telecommunication strategy for your company is key to success.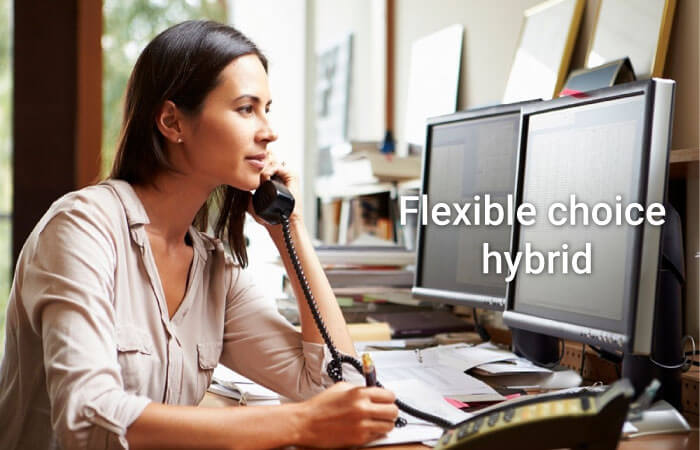 A fixed-hybrid work model is one that the company can mandate when employees spend their time. This can be beneficial to both parties, for there is no decision to be made. An example of this could be working from the office Monday, Wednesday, and Friday, but from home Tuesdays and Thursdays. This can ensure there is time for culture building in the office. A downside to this is that some people find it to be more stressful having to relocate daily. Having a cloud you can store all your working files to ensure employees always have what they need is so important.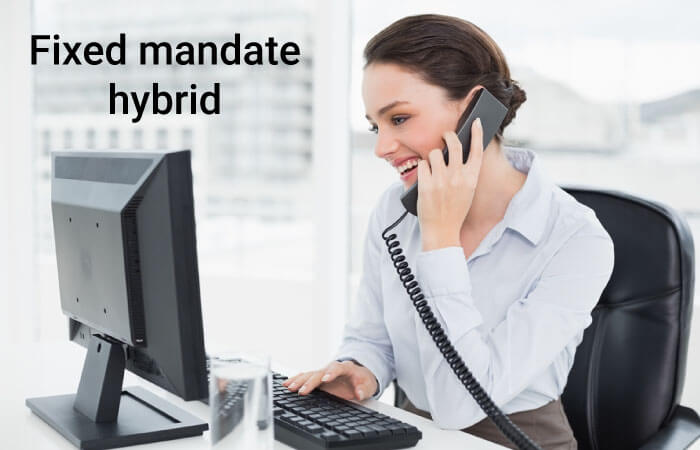 The approach of office-first is great for companies that do not have all the necessary tools and systems to support more remote-based work. This type of work would encourage employees to prioritize spending time working from the office, but in some cases, they may opt to work from home. This may look like working from home on Fridays but spending the majority of the week in the office. This can pose great opportunities for team building in the office but may feel like a limited hybrid from an employee side.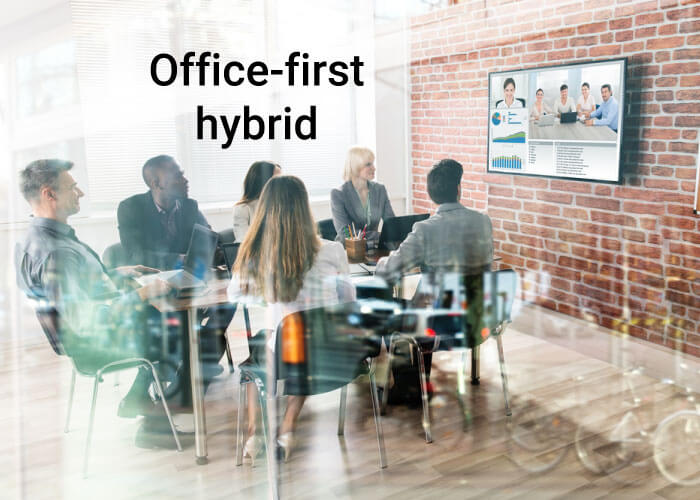 As you may have guessed from the name, this remote-first model favors working from home or in a remote location. This gives employees an ability to stay focused at home and only visit the office if needed for training, town halls, or something similar. Working from home can make people feel isolated at times, so spending some time in the office is beneficial. To support this type of work environment, companies need to be set up for success. This includes a cloud platform where work can be shared in real-time, as well as regular touchpoints to keep isolation at bay.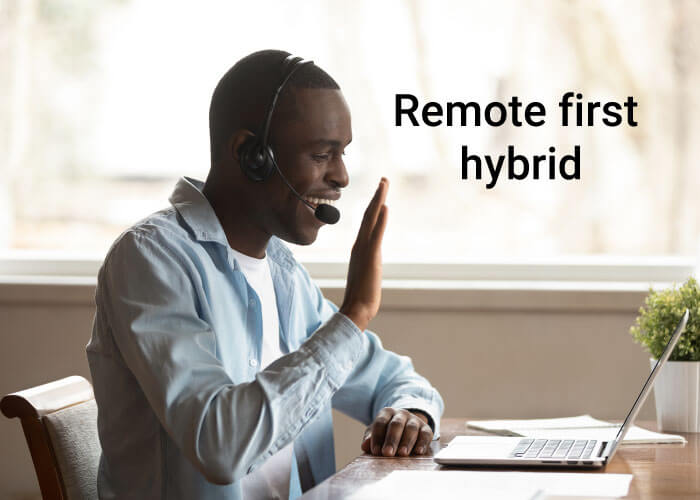 Creating effective solutions for hybrid work
To create an effective environment to work from home, employees need to have everything they need to work seamlessly. This may include a full remote computer, and all applicable equipment including a collaboration solution, such as Microsoft teams. It is also critical that a strong and reliable internet connection is available. Having a reliable headset is also very important, so all employees should have Bluetooth devices so they can work remotely.
The day of the hybrid worker has arrived and is here to stay.
The workspace is not just an office anymore, it is wherever you are. It's about taking advantage of opportunities to empower your team at home, in the office, or anywhere. With our solutions Orbex can help your team to work Hybrid. Here are few Hybrid work solutions:
Collaborate, share, and be the fastest and easiest to reach in your market. Wildix telephone system – the next generation of business communications systems (PBXs). With Orbex Solutions and Wildix increase your productivity, and reduce costs by an average of 50%.
Microsoft Teams is a persistent chat-based collaboration platform complete with document sharing, online meetings, and many more extremely useful features for business communications.
A powerful collaboration platform to share files more efficiently with colleagues and with external partners, vendors or contractors.
All of your cloud, telephony, security , productivity and support in one place.