What is Flannery and what they do?
Flannery are a National company that lease out large plant hire to major contractors around the UK.
The UK's leading plant hire provider, delivering excellence for clients, staff and operators.
Operating a modern fleet in exess of 3,500-unites, 35-delivery vehicles and over 80-fittlers covering sites acros the UK 24 hours-a-day, 365 days-a-year
Now, about the project 
When they approached Orbex, their regional offices were all using separate telephone systems with no ability to transfer calls between sites and therefore not able to off-load or divert traffic to other sites in the event of disaster recovery or overflow calls when call traffic was high. Not only were there separate PABX's, but also different makes and models that meant their staff had to be familiar with different operating procedures.
As part of our due diligence, we discussed with the customer, the most effective voice network topology that would provide a stable and resilient platform to operate from and we decided on the Wildix Cloud solution, which would be hosted in Amazon Web Services (AWS). This would provide a single Cloud instance that would connect all the users from Aberdeen down to Wembley and allow seamless high-quality calls between sites. Due to the centralized management, agents from different locations can easily be added to call queues to manage high call volumes as well as full Collaboration with both voice and video between users.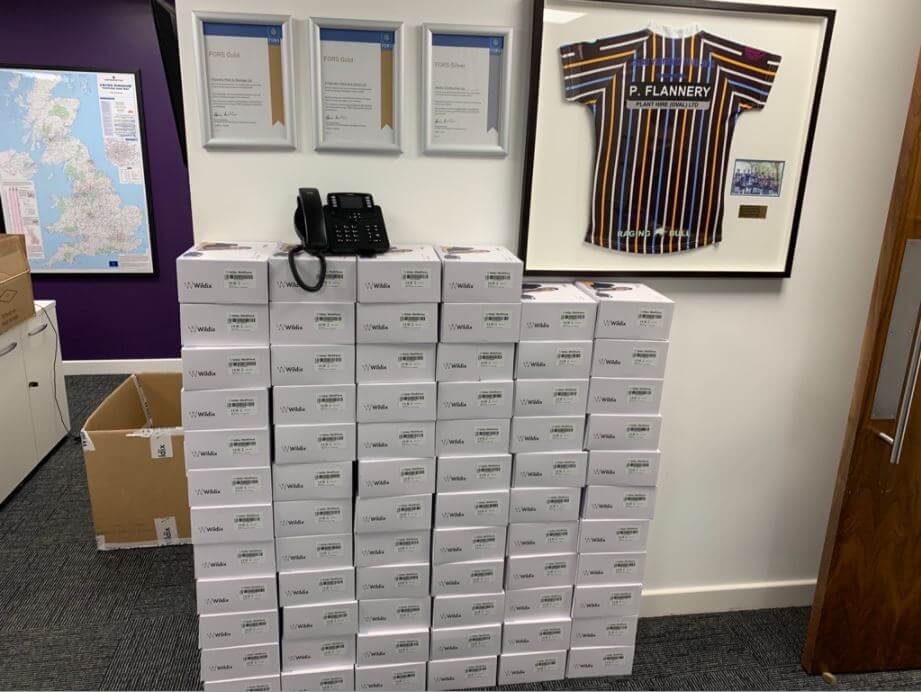 Multiple auto attendants provide their customers with easy options to navigate to the required departments and the flexible Wildix call flows do the rest. The management team can download full call statistics, giving them an instant overview of the system activity as well as remote storing of all call recordings of both internal and external calls.
Wildix Solution features
The Wildix solution provides users with a desk phone and a PC or MAC Web RTC client, as well as a mobile client, which has been invaluable during lock down, allowing users to work from home or when using the mobile network.
The COVID pandemic has without doubt, accelerated the migration of companies from the traditional on-premise based PBX to Cloud platforms and Wildix has embraced this technology and provides the best solution on the market, with full collaboration and seamless integration to most of the major CRM platforms.